Coffee C2C Square Project – Square 2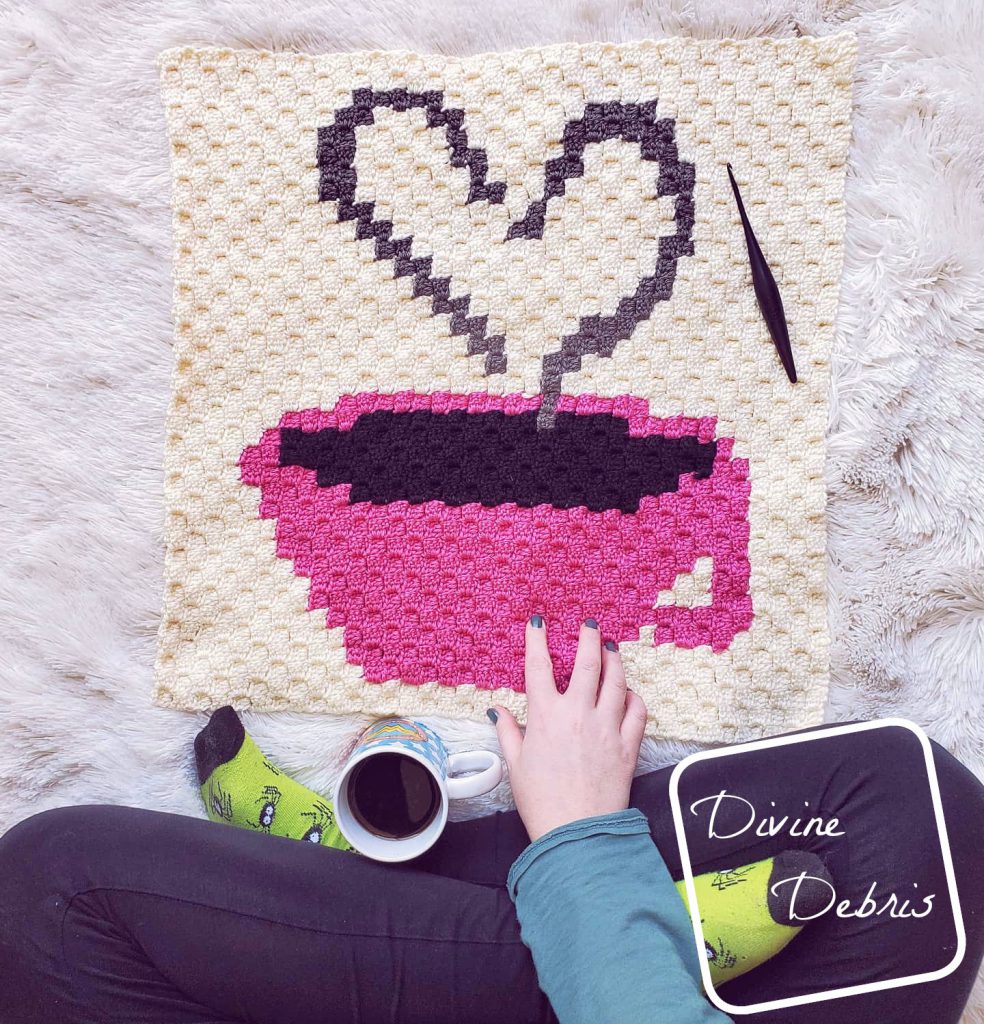 Hi everyone! It feels like just yesterday I shared the first square in the 2020 CAL and here I am, unveiling the new Heart and Cup C2C Square! Where does the time go?
Now, if you'd don't follow me on Instagram you might not have seen the reveals of this square for the last few weeks but here it is! Here is me ripping off my own design from last year, the Heart and Cup Tapestry Afghan Square. Ha! I loved how the square turned out for last year's coffee CAL that I kind of thought it would be a big "oops" to not repeat it again. But bigger this time. 😀 Always bigger!
I hope you're having fun right along with me for this new CAL. I am definitely loving C2C, it's both so easy and a little hard. Does that make sense? It's a lot of counting, a lot of making sure you're doing putting the squares in the right space, and deciding when to carry the yarn and when not to.
Like last month's square, I followed industry standards, I decided to have the written instructions in the pdf only and below is the graph. If you find you'd rather have the instructions written out for you, I do hope you'll purchase the pdf.
Happy crocheting!
---
(this post contains affiliate links)
---
If you appreciate my weekly patterns I hope you'd consider purchasing an ad-free pdf of this pattern in my Ravelry shop.
Thank you Carolyn for becoming my newest patron on Patreon!
---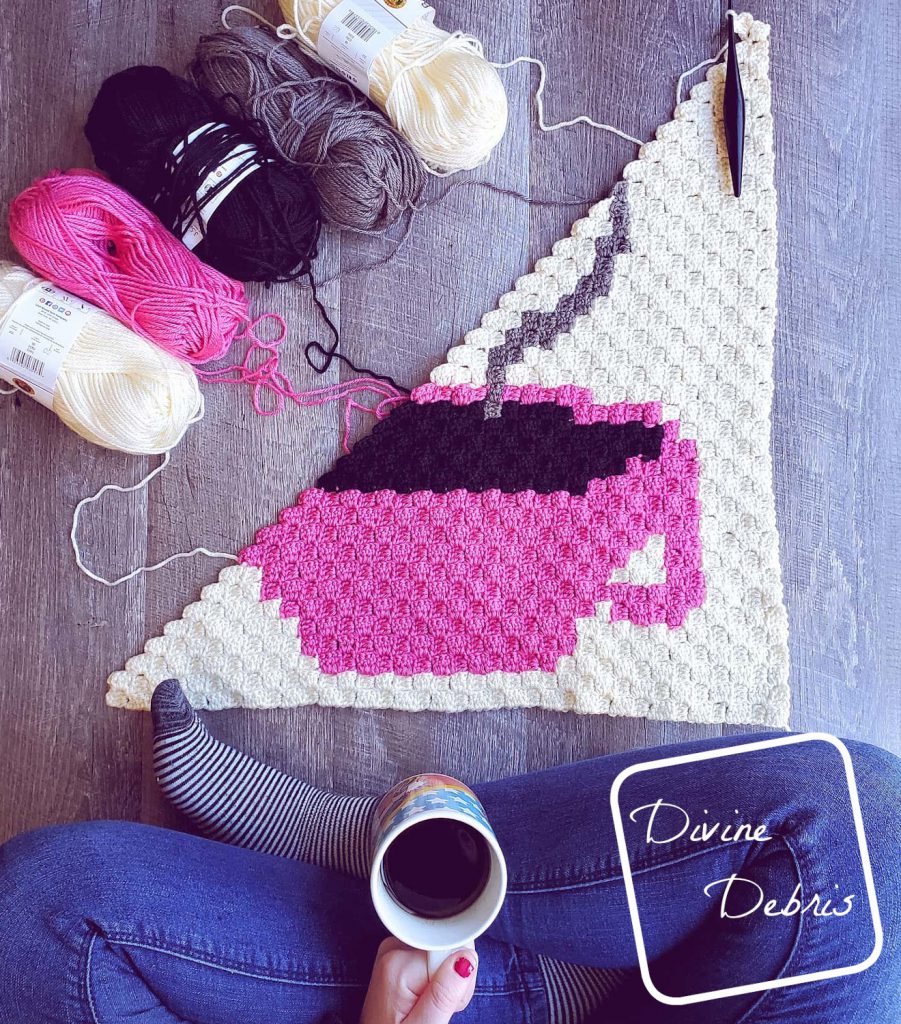 2020 Coffee C2C Afghan Square CAL or #DivineDebrisC2CCoffeeCAL
-Details-
12 squares (one a month)
23″ x 23″
New square will be released on the 4th Tuesday of each month
Graphs will be free on my blog (although there will be pdfs available for purchase for the written instructions)
Use the tag # DivineDebrisC2CCoffeeCAL or #DivineDebris so I can see the projects – I might share them on my social media
See all the 2020 C2C Coffee Squares here
Materials
US G (4.00 mm) crochet hook
Size #4/ worsted/ medium weight yarn

4 colors
Specifics in the Notes

Notions: needle, measuring tape, scissors
Gauge
Notes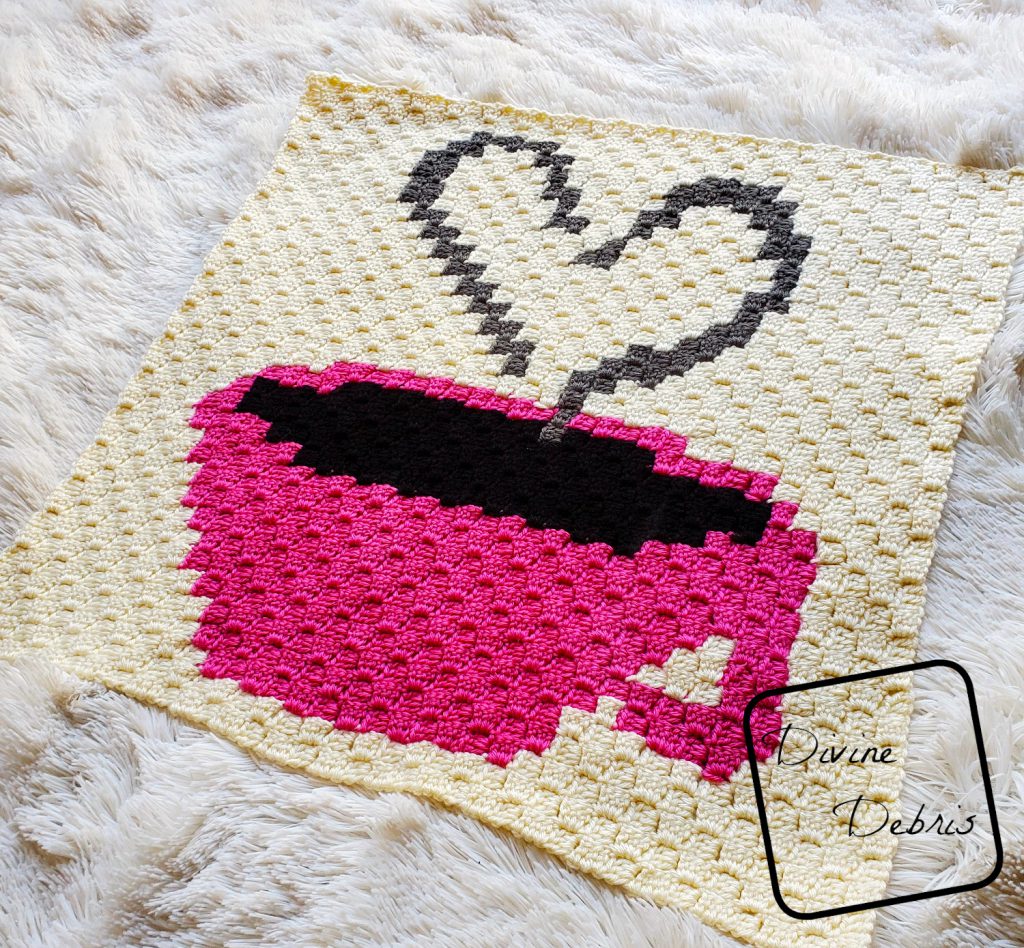 Finished product dimensions (measurements may vary by gauge and yarn used)
Approx 23″ x 23″
Graph
Colors in the graph: Color A is white, color B is red, color C is black, and color D is brown.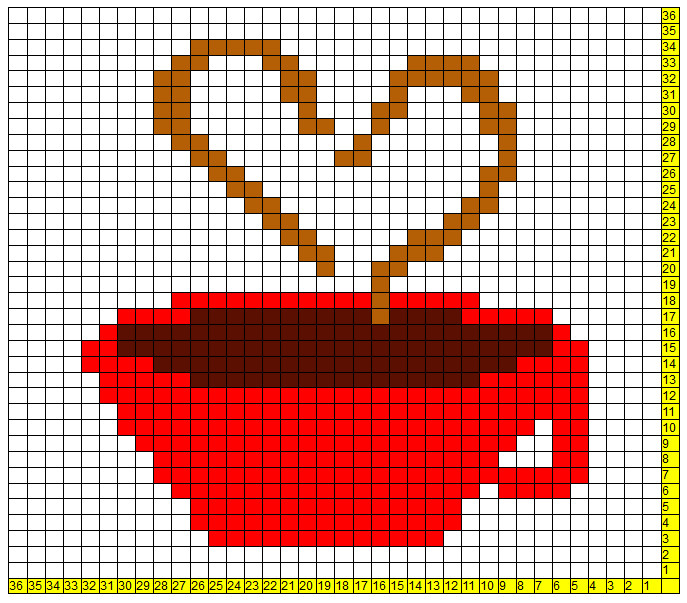 At this time I haven't decided how I want to join all the squares, so feel free to drop a comment below if you'd have any advice. I might add a border to the squares later or maybe just sew them together. Who knows!

Don't forget, you can buy an ad-free pdf of the written instructions for this pattern in my Ravelry shop.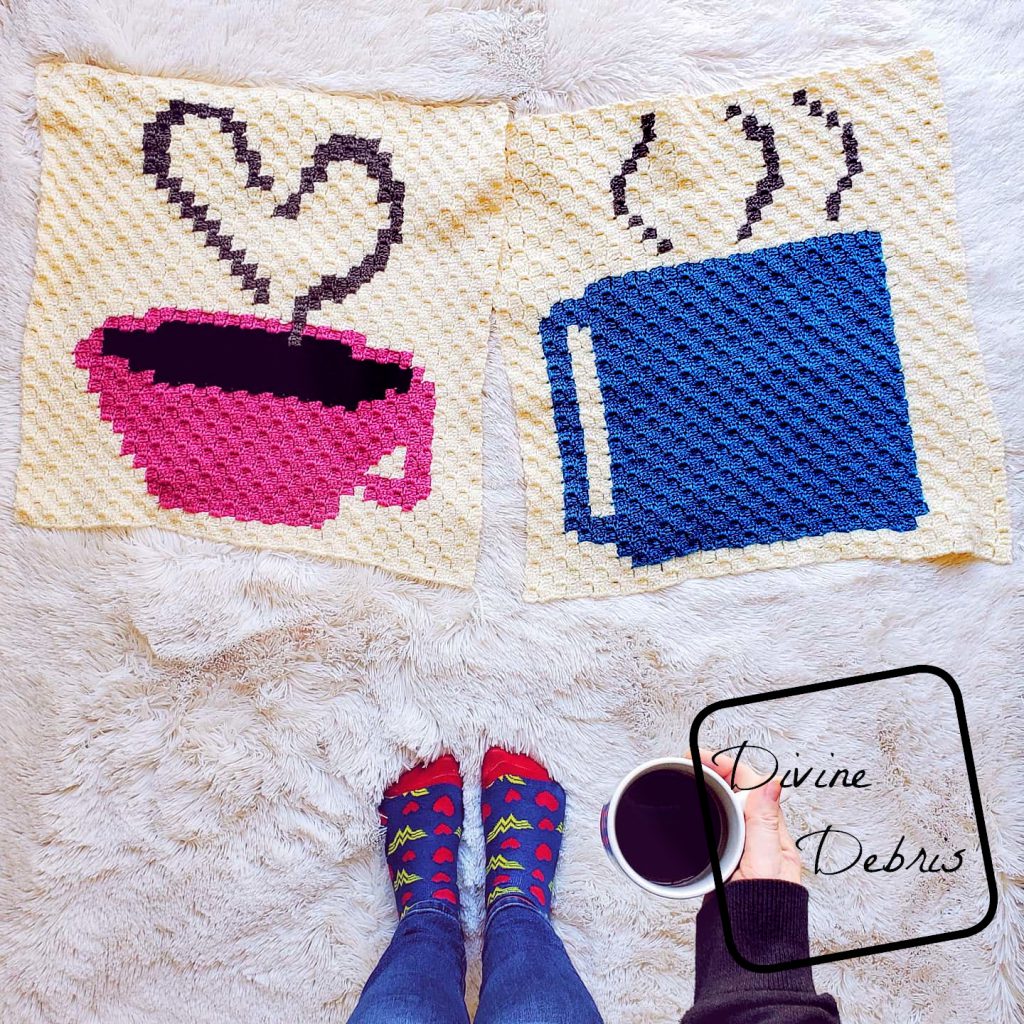 Tada! There it is, the C2C Heart and Cup Afghan Square! I hope you love it and use the hashtag #DivineDebris on Instagram and I'll share it in my stories!