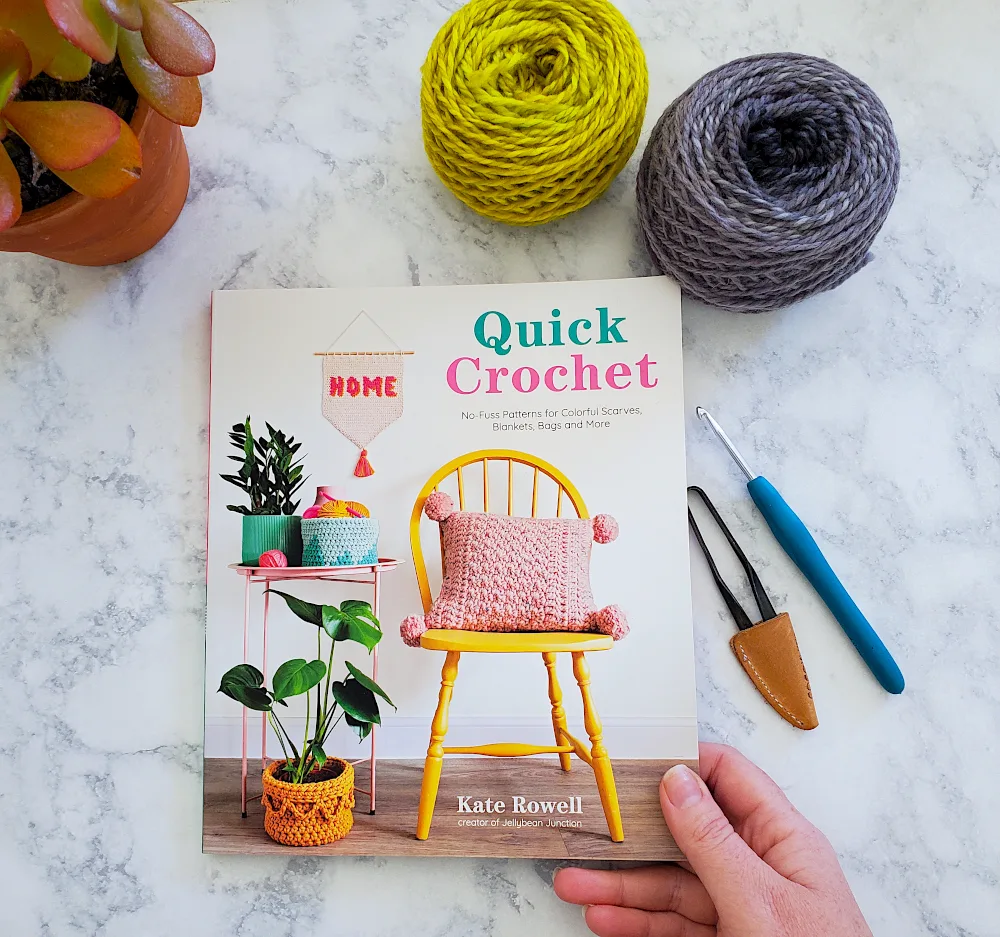 To begin, I want to say that all the opinions here are mine, I wasn't paid for this review but I was sent a copy of this book before it was released and I will include Amazon affiliate links where applicable in this post.
Now that's over with, let's get to the review.
What it is
---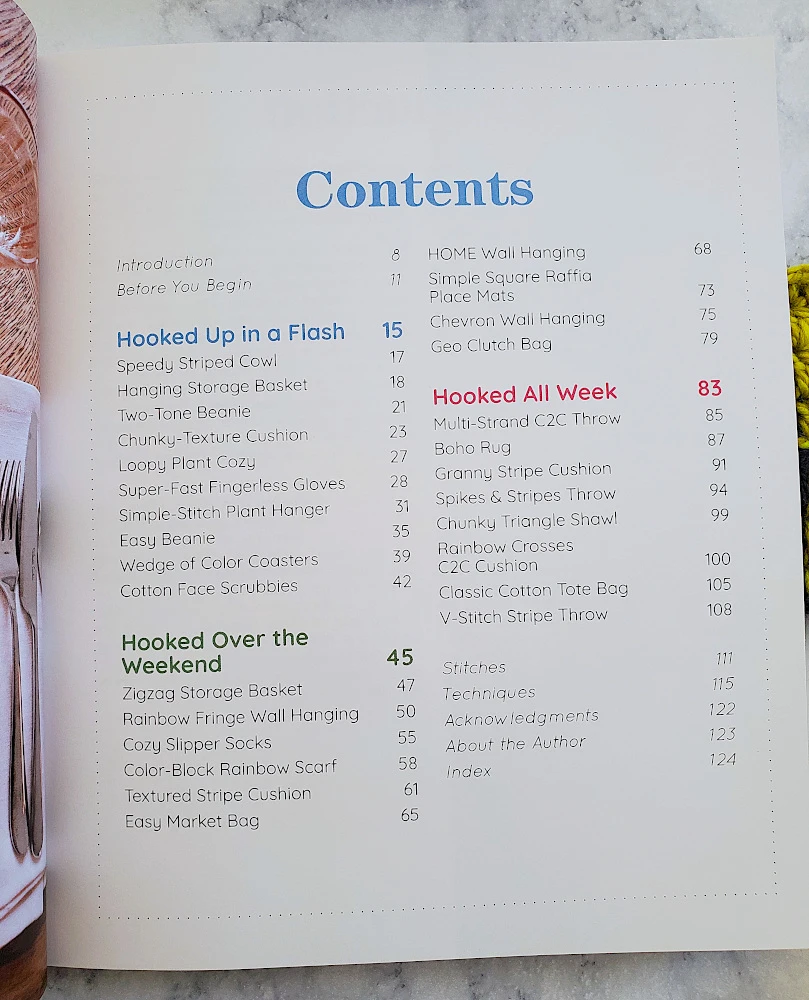 Kate Rowel of Jellybean Junction has put together a fun little book with a variety of patterns that are quick and work for a multiple skill levels called Quick Crochet. It's a really easy and approachable book to pick up and give any pattern a try, from simple one color texture designs to easy and even slightly more advanced color work.
What did I think?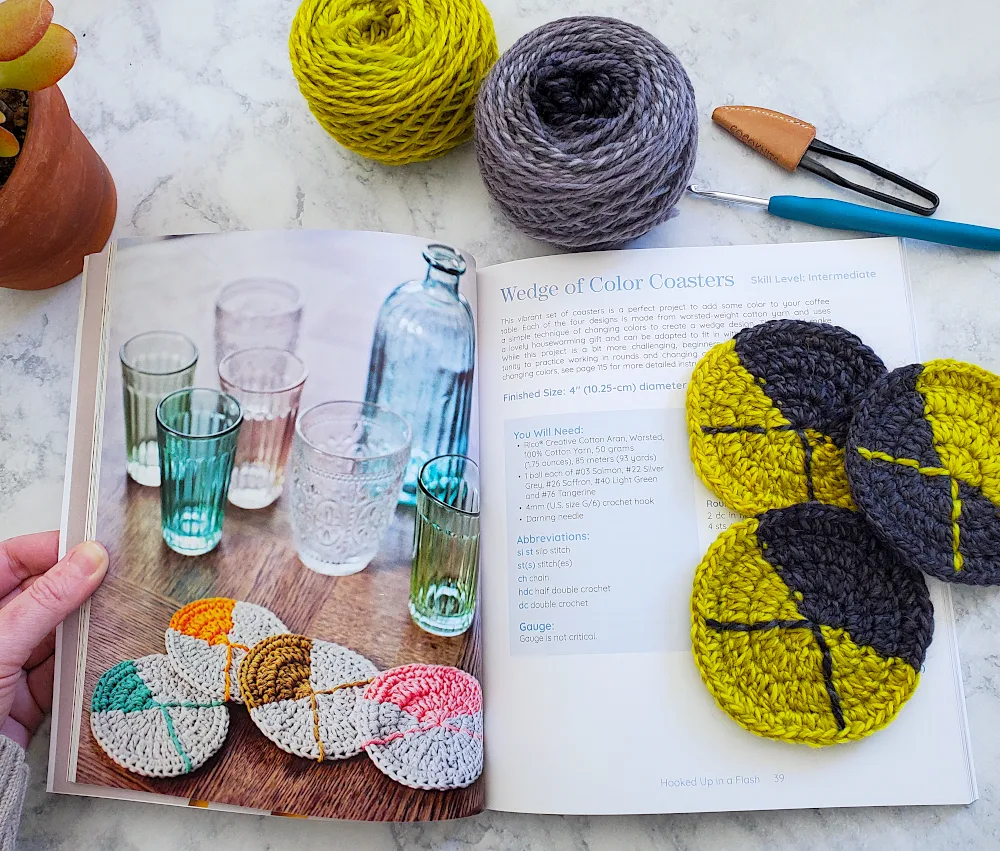 ---
Because I was going to do this review, I wanted to be very through in my "research" of this book (by which I mean I opened it up, read it cover to cover and let my opinion come to me). And I can honestly say, this is a fun book. I can fully see this in a box or bag with many skeins of yarn as a "getting started" gift the next time I have a friend who "wants to learn to crochet."
First off, there's a variety of patterns. Now that doesn't seem like a big deal but when I got into crocheting I got into a rut pretty fast. I was doing the same dc style scarf over and over and even though it was fun at first, I lost steam quickly. I wish I could have had something like this to keep me busy and focused. I think anyone motivated enough could make it from cover to cover, while continuing to build their skills and having a lot of fun making all the goodies. There are enough different patterns to keep you interested and even some more advanced color work to challenge you a bit (not wildly so, no worries there).
Second, the instructions and clear and the photos are nice, both of which you need in a good crochet (or any fiber arts) book. You need to understand what's happening without the book talking down to you or having photos where you can't quite wrap your brain around what's happening. It doesn't jump the reader to "advanced" and assume you know everything already, it builds nicely throughout the book and that's aided by the photos. Overall I think they work quite well together to make a nice book with patterns I think a lot of people will like.
Third, I couldn't help but make these coasters. They're so cute! And I made them in a couple of my sister's favorite colors so I can give them to her later. They worked up so fast, I watched about 2 1/2 episodes of Grace and Frankie making these and I still need to make a 4th. The instructions were clear (as I said above) and even though I am experienced, I don't think someone with less experience would have any issue making them. And I do love some crochet coasters (if you've been around here a while you do know that).
Should you buy it?
---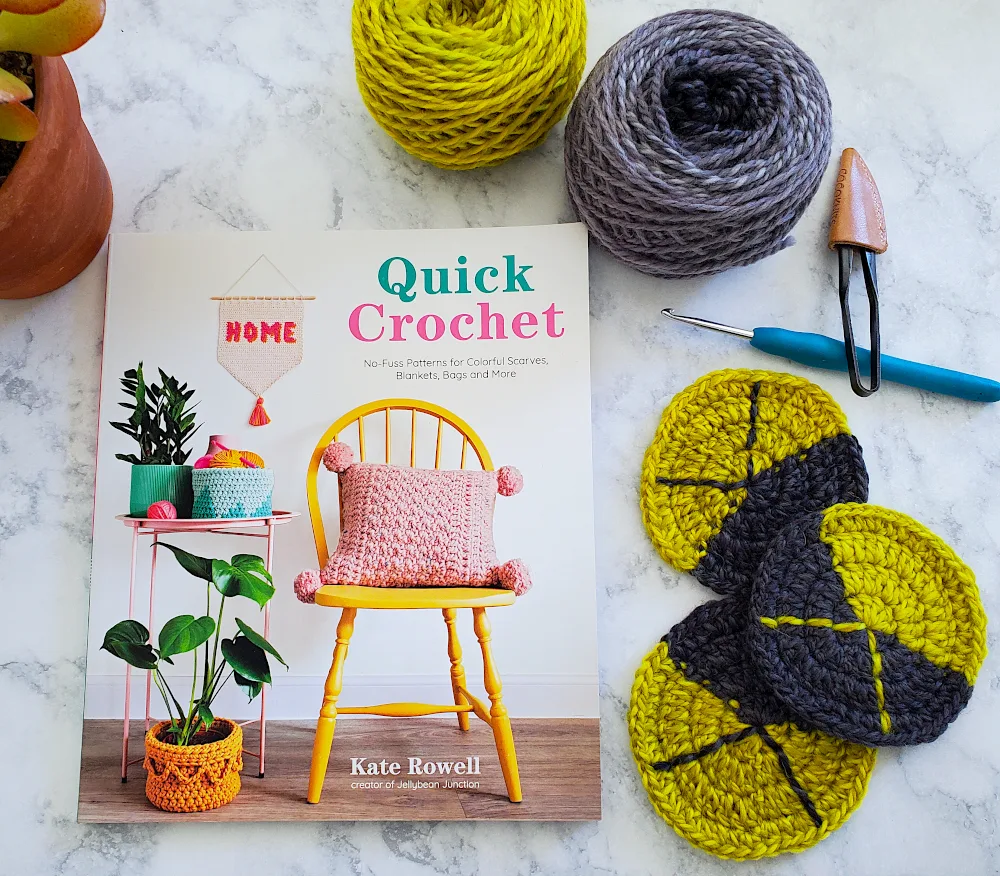 Are you looking for a fun book with a variety of sweet designs? Are you looking for a good gift for a friend who wants to learn to crochet? Do you love Kate of Jellybean Junction and want to support her work? If you answered "yes" to any of those questions then I'd say you should certainly buy this book. It's a very easy and fun read, the patterns are great, and the photos are beautiful. I love how my coasters came out and plan on making a couple more of the items in the book (uh, that rainbow wall hanging definitely has my name on it).
I can't tell you to buy any thing (I actually don't like doing that) but I think this is a good book. I think I'll send a copy to a friend of mine later, she's starting to build her crochet skills and I think this will be a good next step for her. If that doesn't tell you how I felt reading and making something from this book, I don't know what can 🙂
And if you do buy it, I hope you love it and tag Kate in the photos on IG
I hope you find this review helpful. Let me know in the comments if you decide to pick up this book!