I was gifted a the June Funfetti Deluxe Box by Leither Co for review. They didn't pay me for this review but I did get the box for free.
By the way – You can pick up this box as a kit if you'd like to try out any of the items shown here.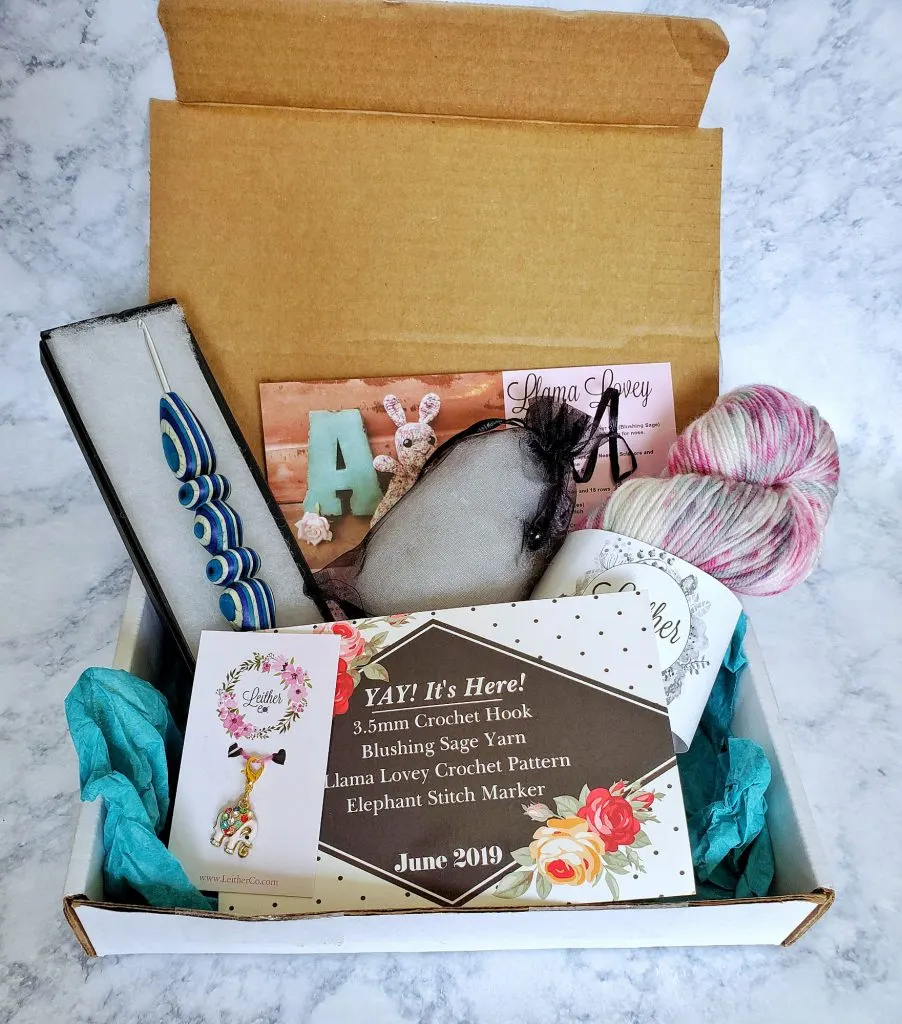 What it is
---
Leither Co offers monthly subscription boxes for you to pick from: the Deluxe Box (in Natural or Funfetti), the Hook Box (in Natural or Funfetti), and the Yarn Box. You can also buy kits on their website for specific projects.
I received June's Funfetti Deluxe Box which included hand-dyed yarn, a funfetti hook, a stitch marker, and a coordinating pattern (and the extra items to make the pattern).

What did I think?
---
I think this is a really cute box of items. I was first taken with how soft the yarn was and the colorway is so, so pretty. For real, when I opened the box I went straight for the yarn and gave it a good squish because it's just so lush. The hook, which is what makes the Funfetti Box different from the Natural, is well made and fits and feels really well in my hand. As I worked up a swatch with the yarn, the hook glided well and I feel like I could work with it for a while without fatigue. In fact, I have a shawl idea I can't wait to get started on that I plan to use super fine yarn for and I think this will be the hook I work it up with.
The elephant stitch marker is cute and has lovely little details (click on the photo below to see what I'm talking about).
And last of all, the pattern is super adorable and I think when I find time to sit down and work it, I'm going to make it for my niece. I'm pretty sure she'll love it and I won't even have to hunt down safety eyes to finish the it with (which is such a considerate thing to include in the box).
Overall, from the packaging to the details on each of the items included in the box, it seems to me that this box was put together with care. I know when I spoke to Ashley (the woman behind Leither Co) she said it was a labor of love and that really shows.
Should you buy it?
---
While I can't tell you to buy this box (only because I'm not big on telling people what to do) but I think if you're a good subscription box or are fan of being surprised with yarn, a hook, a pattern or all 3, you'll love this box. The yarn and hook are both really great quality and the pattern looks really well-written and easy to follow. The website says the box I received is over $64 value that you can get for $34 plus shipping, so that's definitely a win. But you can also buy boxes with just yarn or just a hook if you'd rather expand your collection that way.
They're taking orders now through July 9th for the July box (orders for the Deluxe ship on July 15).
Better still, you can use the code DIVINEDEBRIS15 to get 15% off your first box purchase.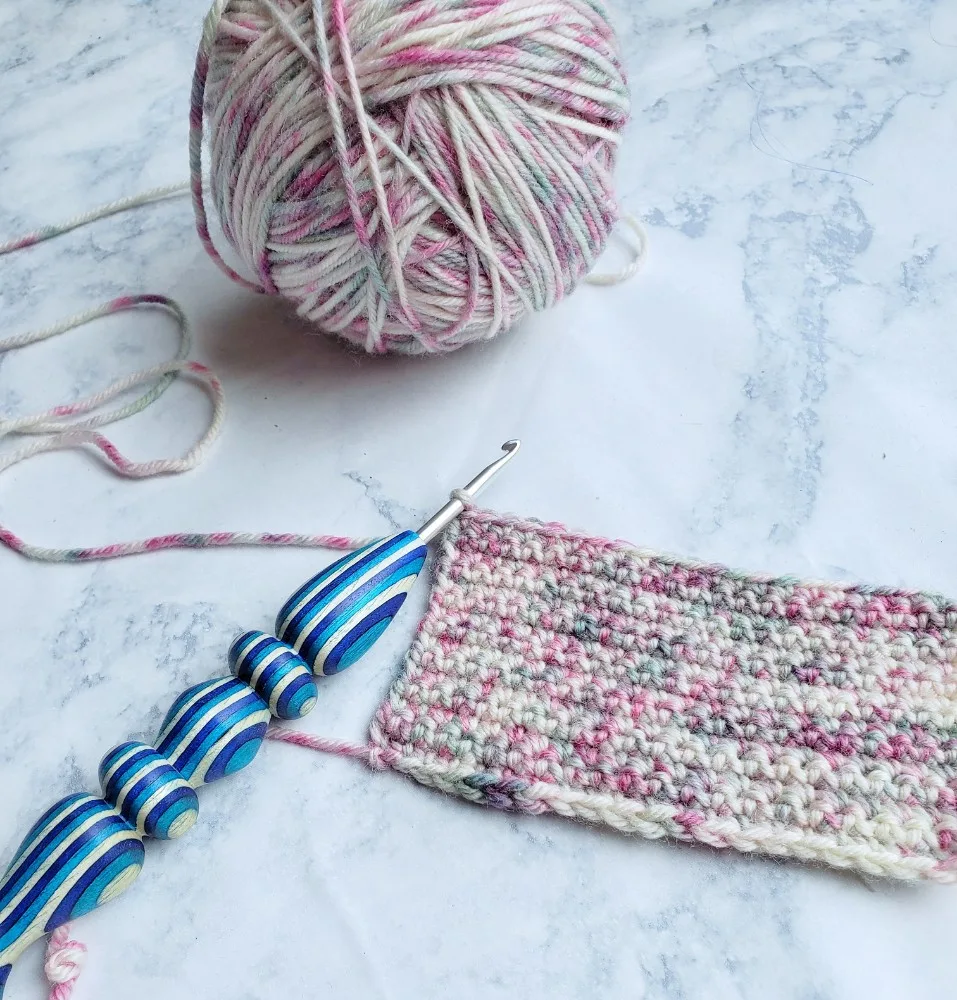 And that's my first review! Let me know in the comments if this review helped you, if you'd like to see more reviews from me in the future, or if you picked up the box!