A Sweet Treat: The Free C2CToaster Pastry Blanket Crochet Pattern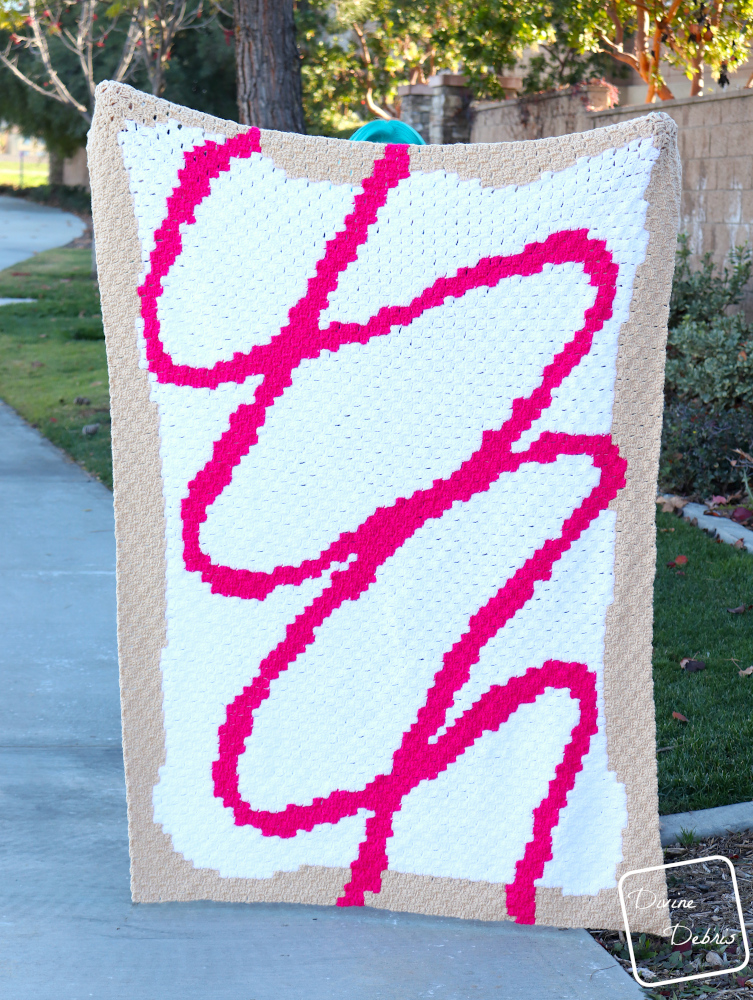 Happy 2022! How was the last week of December for you? I'm still trying to play catch up myself. I've got lots of sun and exciting new ideas for 2022 but I just need to find the time to make them. Speaking of finding time, I finally finished the C2C Toaster Pastry Blanket pattern and that means it's ready for you to try out this year.
So, fun fact – I've had the idea for this pattern for years. Yes, years! Ever since I designed the Delicious Toaster Pastry amigurumi pattern back in 2017 I knew I wanted to make a matching blanket. But I didn't do it for so, so long because I didn't know if I wanted to make an all sc blanket… because I hadn't discovered how much I love C2C by then. Luckily I did discover C2C in 2020 and the stars and moons aligned to make this wonderfully fun blanket come into the world. And it's even my favorite flavor of toaster pastry… berry something 😀
But just because I knew the technique I wanted to use doesn't mean that I was smooth sailing on this design. I started on this blanket in June (of 2021), after getting the yarn for it in March and having it just sit there. In June I set myself a goal to start working on it for a November release and as you can see, that didn't happen. Life, designs, and wanting to work on other wips came up and this blanket kept getting pushed further and further to the back of my "to-do" list. You know how that is, right? But I finally found time to work on it in November and I made sure to devote a few hours every couple of days to completing it. And it worked! I really need to remember that slow and steady wins, ya know?

Anyway, I hope you like this design and I can't wait to see what flavors you all use to make this blanket. Or even what flavors make up for it! It could be anything you want. 😀 Oh, and to the company that created the inspirational pastry for this design – Go Unions!
And because we're going into our 3 year of this – please wear and wash your masks and be kind to each other. <3 We're all a community, we're not competition.

Please note: I was provided the yarn for this pattern by Lion Brand Yarn for the purposes of making the C2C Toaster Pastry Blanket, without compensation. I wasn't provided the yarn with the expectations of positive or negative reviews but I did enjoy using this yarn, I've used it many times and it's always a great worsted acrylic yarn.
---
(this post contains affiliate links)
---
If you appreciate my weekly patterns I hope you'd consider purchasing an ad-free pdf of this pattern in my Ravelry shop and Lovecrafts shop!
Thank you to Mindi for becoming my newest patron on Patreon!
---
Where to purchase the C2C Toaster Pastry Blanket crochet pattern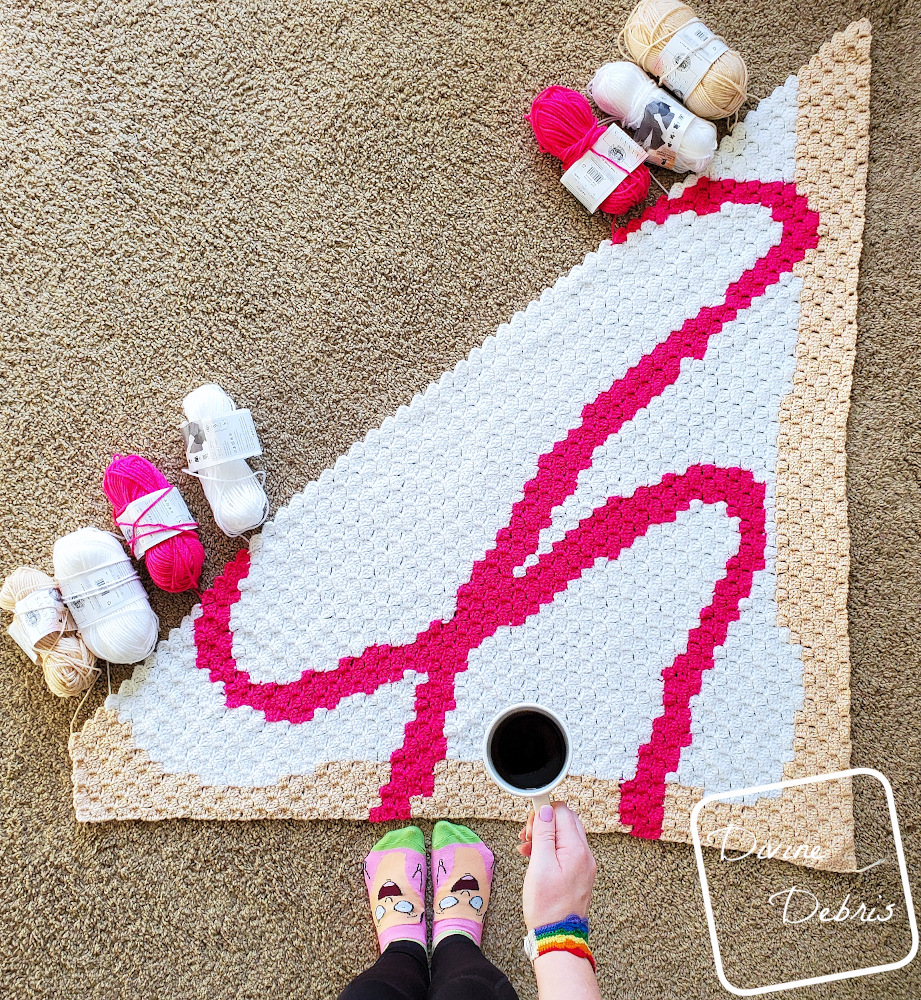 Level
Intermediate (must know C2C)
Materials
US J (6.00 mm) crochet hook
Worsted weight/ size #4 yarn
I used Vanna's Choice by Lion Brand Yarn

3 colors | Approx 59 oz/ 2630 yds total
A: is tan | VC in Beige 15 oz/ 669 yds
B: is white | VC in White 33 oz/ 1471 yds
C: is pink | VC in Rose Shocking 11 oz/ 490 yds

Notions: scissors, measuring tape, yarn needle
Gauge
5 blocks x 5 rows = 4" (blocked)
Notes
---
Approx Finished Product Details (blocked)
---
---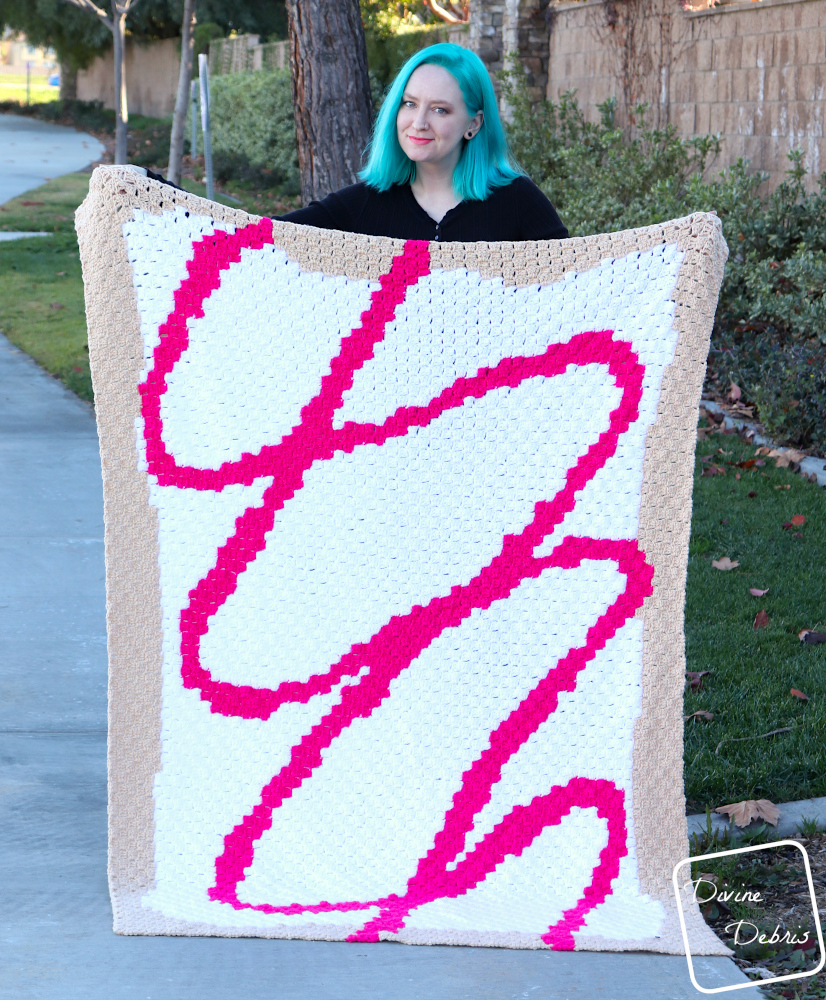 C2C Toaster Pastry Blanket Crochet Pattern Graph
Key: Color A is tan, color B is white, and color C is pink.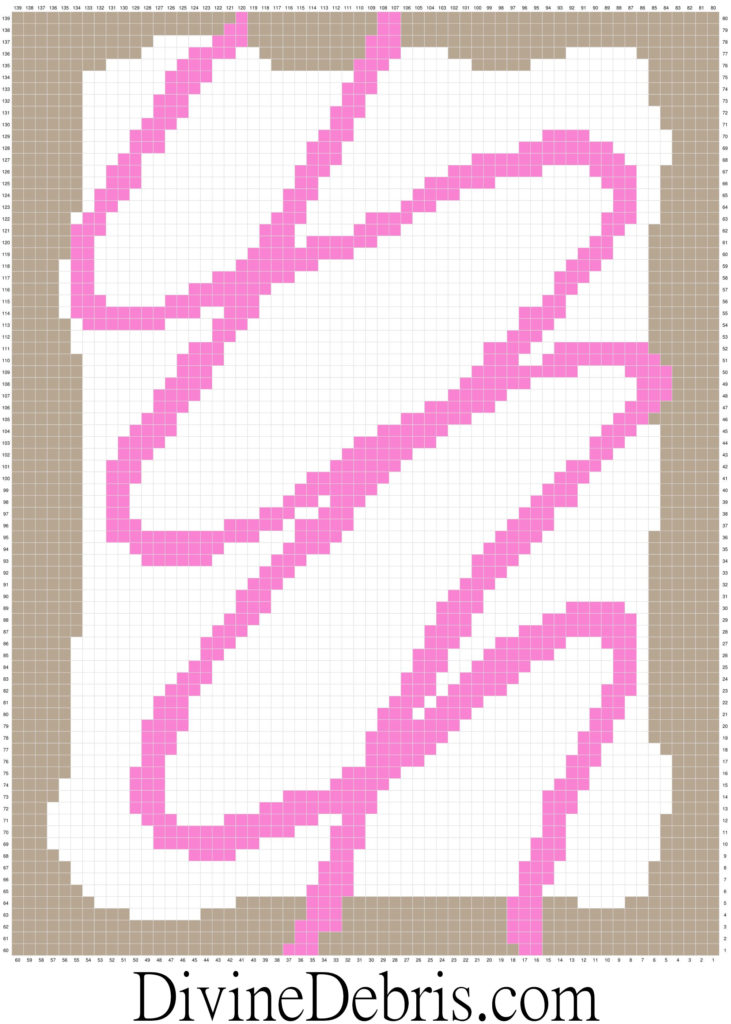 You can pick up written instructions for the C2C Toaster Pastry Blanket crochet pattern in my Ravelry shop.
---
Tada! There they are, the C2C Toaster Pastry Blanket crochet pattern! I hope you love it and use the hashtag #DivineDebris on Instagram and I'll share it in my stories!