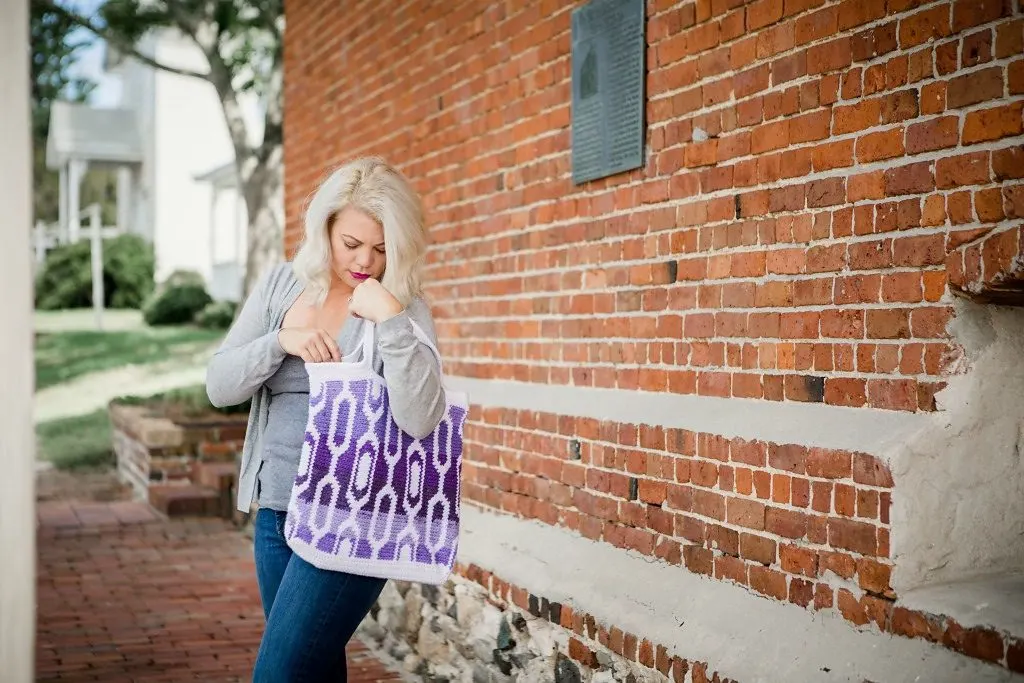 Check out the CAL announcement here and get a list of the materials.
It looks like the news it out!
I am so happy that I finally get to announce that I've had the pleasure of designing a pattern for this month's CAL by Furls!

If you could see inside my head, you could see just how wildly exited I am to be doing this. It's been one of my goals for a very long time to work with Furls in any capacity and here I am. I'd ask someone to pinch me if I wasn't sure it'd hurt (ha!).

When I first started talking to Lorene (the gorgeous blonde in the photo above) about this CAL I wasn't sure what I wanted to make. But as I am wont to do, I went for a fun tapestry design. One of my favorite designs from last year was my Mindy Bag because it was simple in tapestry but the use of a variegated yarn helped to give the whole pattern life. (It also makes a great project bag) With that in mind, I decided on a bag and quick discussion with Lorene later, I had an idea. I started graphing a retro looking design and headed off to the store. I wanted to keep the A color simple (Caron One Pound in white in the photos) but with the B color I opted to use Caron Big Cakes in Grape Jelly. All those purples and tapestry? Who would guess it was my design 😉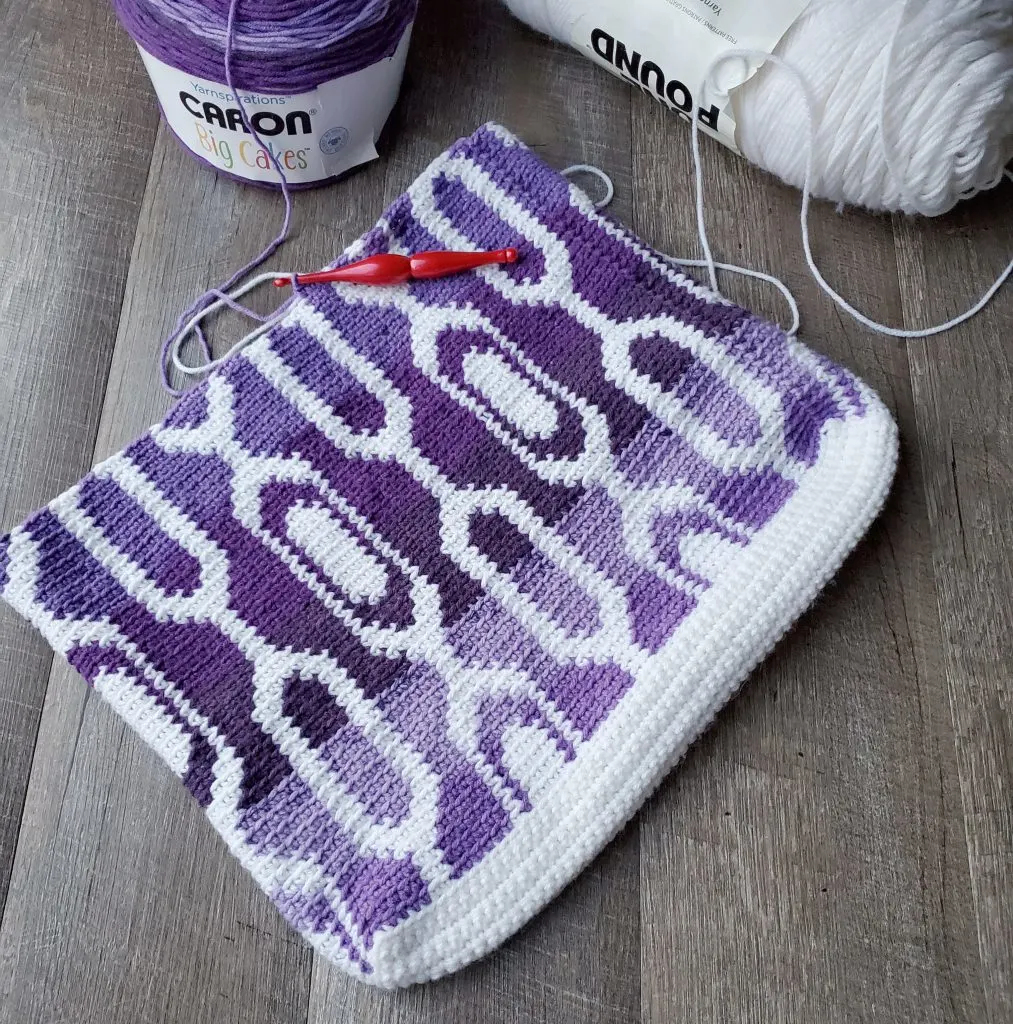 I really hope that you all like this design. It's fun and engaging pattern (I swear all those color changes make the pattern just fly by) and really lends itself to a variety of color combinations. I'm so nervous about this CAL but also so excited. I can't wait to see the photos! Ah! You have no idea.
So head over to the Furls blog to see the announcement for the Cecelia Tapestry Bag and check out the first week of the CAL. Next week will start the crocheting!